The Secret World: Issue #2 Release Date Pushed Back
ISSUE #2 RELEASE DATE PUSHED BACK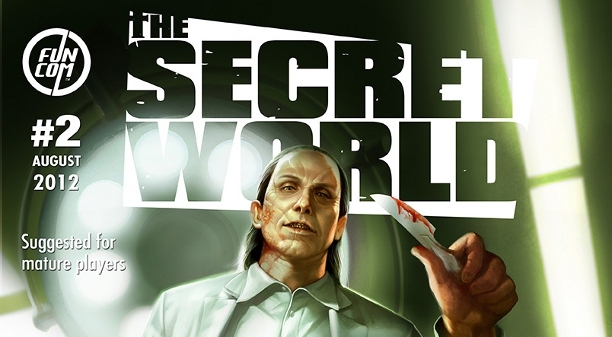 I personally preffer this being pushed back rather than released without being tested.  You can read the announcement below.  Leave a comment down below and let us know what you think of this news.
As you may know, this week has been a challenging one for everyone at Funcom. We initiated a process of reducing costs after the launch of The Secret World and this has naturally affected the production schedule as we work on readjusting the team and our internal development processes. As such, we have had to give ourselves a little more time to wrap up 
Issue #2
 and the new release date for this update is September 11th, 2012.We appreciate your understanding and we apologize for the inconvenience. We are definitely eager to get this update out the door so that you guys can finally get your hands on that awesome rocket launcher! We will also continue to push out regular content like announced before. This small delay is merely due to the re-organization and assessment of processes that has been initiated. We are working hard to get back on track as soon as possible.
Tagged With:
1.2
,
1.2 patch notes tsw
,
august patch notes
,
Change log
,
changes
,
delay
,
delayed
,
patch
,
Patch Notes
,
Pushed back
,
Secret World
,
September 11th update
,
SW
,
The Secret World
,
The Secret World 1.2
,
The Secret World August Update
,
The Secret World Digging Deeper
,
the secret world patch notes
,
TSW
,
TSW August Update
,
TSW Digging Deeper
,
tsw patch notes