The Secret Word – PvP Changes Coming in Issues #6
PvP Changes Coming to The Secret World with Patch 1.6
Tim Donks, Systems Designer over at Funcom recently published a blog post about the upcoming PvP changes to The Secret World! Check it out below, or at the official TSW blog!
---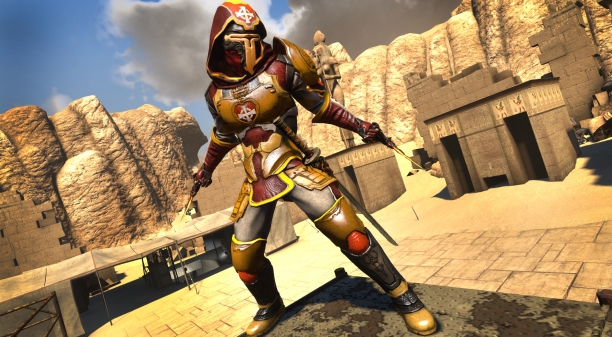 Hiya! My name is Tim Donks and I'm a System Designer at Funcom. I have worked for Funcom for almost five years now. I've spent most of this time on Age of Conan and the last few months on The Secret World, with a focus on Player vs. Player combat in both games. In this blog post I will discuss some of the upcoming PvP features in Issue #6; The Last Train to Cairo.
Why we fight
When I first started working on The Secret World we quickly identified some key areas of the game which we could improve. One of the issues we looked at was a direct result of the way our progression system works. Beginners and veterans can look very much alike, because most of their gear is not shown on their avatars. There aren't many good ways for players to show off their PvP achievements to their friends for example.
A lot of players have also been asking for a reward mechanic directly tied to killing other players. Give them a reason to fight and to keep fighting. The question we asked ourselves was? How do we do this without giving out yet another power increase? We cannot really have a skill based system if the primary thing that determines skill is the associated gear check. Then what will we do instead?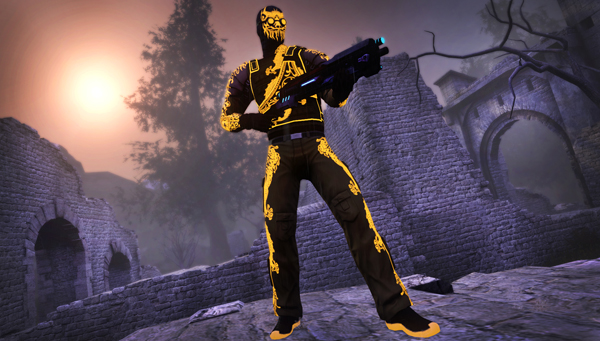 Battle ranks
With the introduction of Issue #6 whenever a player kills an enemy in PvP, they will gain a certain amount of PvP experience. Any PvP experience gained is shared among group members which are present (and alive) within a certain range. Every time a player is killed their experience value to the killer will diminish until they are not worth any experience points. These diminished values only persist during that Battleground game, or until you exit Fusang Projects. Players will be worth full experience again the next time they join a new Battleground. Player kills in Fight Clubs will also give diminishing returns.
When a player fills up his PvP experience bar he will gain a new Battle Rank. The PvP experience bar is split up into segments, just like the regular experience bar. When the player has filled up a segment he will be rewarded with a new currency. These "Distinction of the Council" tokens can be used to buy various PvP rewards. There is no cap to Battle Ranks. We will simply keep introducing additional rewards as players progress. Because there is no power increase new players do not have to worry about catching up to the veterans. They can just acquire ranks at their own pace.
Initially the rewards purchasable with the new PvP currency are new ranks for the PvP uniforms used in Fusang and the Battlegrounds. These new ranks will be automatically be equipped when joining PvP and replace the previous ranks. These uniforms however won't be exclusive to PvP. When buying an upgrade the player will also unlock the uniform as a clothing item. This allows them to show off their prowess outside of the battlefield!
Matchmaking Changes
Over the last few months we have also been tweaking the matchmaking system in The Secret World. Matchmaking is an interesting issue. It can be compared to the chicken-and-egg problem. Initially the Battlegrounds were not starting often enough because not enough players signed up for them.
Players did not sign up for them because the quality of the matches was not ideal.  Our first goal was to get as many people into the Battlegrounds as quickly as possible. Over the last few months we made changes to improve accessibility and will continue to do so.
Issue #6 will include some additional changes to improve the system on this aspect. For starters we are working on allowing players to sign up for multiple Battlegrounds at the same time. The way this works is that you can simply sign up for any Battleground or Warzone that you like regardless if you are already in the queue for another one.
In addition to allowing players to sign up for more than one PvP Battleground at the same time, we started work on tracking the skill of the players based on the matches they win and lose. This is done using the Glicko2 system. By tracking the players' skill we can put them in a match with players of equal skill and thus improve the quality of the match for everyone participating. At the time of writing this the feature has not been entirely completed, so hopefully it will be done in time for the issue #6 release. If not it will be patched out slightly after.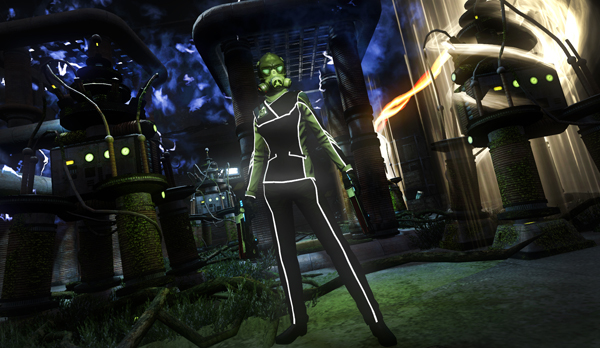 Even More
The rewards in Battlegrounds will get a revamp. Now it will pay considerably more to come in second in Stonehenge and El Dorado, so you still have a lot to fight for even if another side pulls ahead. The XP rewards for doing these two Battlegrounds will also be increased.
The Battlegroups for Fusang are also getting adjusted. The groups will receive considerable changes for Issue #6, which aim to increase the current balance of forces in the Warzone and improve the experience for everyone.
All the features mentioned above, accompanied by a good chunk of minor enhancements and bug fixes should make for an interesting update. That sums it up for this blog post. Ready those whips and whip those enemies into submission!
Tim Donks, Systems Designer Funcom
Tagged With:
Eldorado changes
,
Fusang Changes
,
New PvP Gear
,
PvP Changes
,
stonehenge changes
,
The Secret World
,
TSW Battlegrounds
,
TSW Issue #6
,
TSW Issue #6 The Last Train to Cairo
,
TSW PvP Gear
,
TSW The Last Train to Cairo