The Secret World: Love & Loathing and a Huge Anniversary Event!
LOVE & LOATHING AND A HUGE ANNIVERSARY EVENT!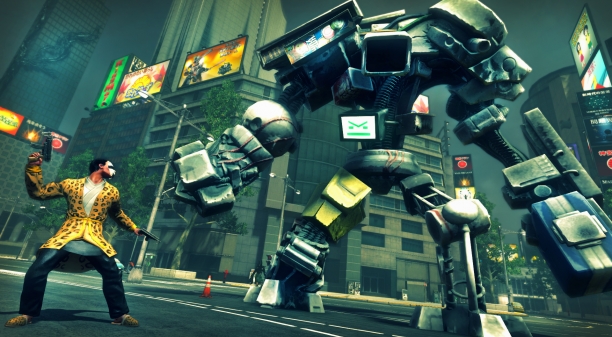 The Secret World's second anniversary celebrations have begun! We invite you all to take part in this special occasion and enjoy a great event, huge bonuses and brand new content.
New Tokyo World Boss!
The Guardians of Gaia event returns, where massive Golems invade all the different areas of the game. This year the event offers some great new loot, rewards and an all new Golem in Tokyo! Take on this enormous and powerful new Tokyo Golem and earn unique rewards!
The anniversary celebrations last for two weeks, from the 3rd of July to the 17th of July, so log in now and take part!
From the 3rd of July and until 11th of July everyone can also enjoy these huge bonuses:
Double Ability Points: Every time you would earn an Ability Point you get one extra! This effect stacks with the Timed AP Boosts you can get in the Item Shop.
Extra Black Bullion: Every time you would earn Black Bullion you get one extra! This bonus also applies when you open Mystery Boxes and Deep Mystery Boxes.
50% more Aureus of Initiation: Every time you earn Aureus of Initiation in Scenarios you earn 50% extra!
50% more White Marks of Venice: Every time you earn White Marks of Venice from PvP you earn 50% extra. In the Fusang Warzone the period between each rewarding of Marks is reduced by 50%.
50% more AEGIS Reaserch XP in Tokyo: Every time you loot defeated enemies in the new Tokyo zone they yield 50% more AEGIS Research for your Weapon Controllers.
Free Membership for Recruiting: For every new player you recruit during this period you get a free month of Membership in addition to the Veteran Points you normally get. (To get this bonus you must send your invite between now and the 11th of July and the recruit must purchase The Secret World within 30 days.) Everyone has been given  10 extra invite keys as bonus, so that the whole community can let their friends take part in this anniversary celebration!
Sidestories: Love & Loathing
An all new mission pack is live! Enjoy the brand new Sidestories: Love & Loathing, which offers five new missions in the city of Tokyo, which was introduced in Issue #9. The pack contains:
Brotherly Loathe (Action) – Inbeda asks the player to help the House-in-Exile withstand the assault of the nine houses and settle a personal vendetta at the same time.
Love & Origami (Investigation) – Gozen and Akashi are arguing about a mysterious note and a book of origami left abandoned at a table in the noodle house. Bring your origami skills – this mission is not for the faint of heart!
Killers on the Road (Action) – Gozen sends the players to thin out the ranks of the demons infecting the streets of Kaidan and beyond…
The Right Round (Action) – Kurt asks the player to discover the location of a missing Orochi team carrying experimental weapons for testing.
The Korinto-kai (Action) – Daimon Kiyota isn't about to let a little thing like the apocalypse stop him from running his business.
Anyone who completes all five missions in  Sidestories: Love & Loathing will receive the Cracked Noh mask and a Deep Mystery Box as rewards! (This Deep Mystery Box can only be gotten once on each account.)
The five new missions are an excellent source for the new Sequins of Sunrise tokens in Tokyo, which you can use to upgrade your AEGIS Weapon Controllers. Doing these missions while the anniversary bonus of 50% more research XP is active, is a great way to improve your AEGIS skill!
Please note that you need to have Issue #9: The Black Signal to be able to purchase Sidestories:Love & Loathing and to do the new missions in Tokyo.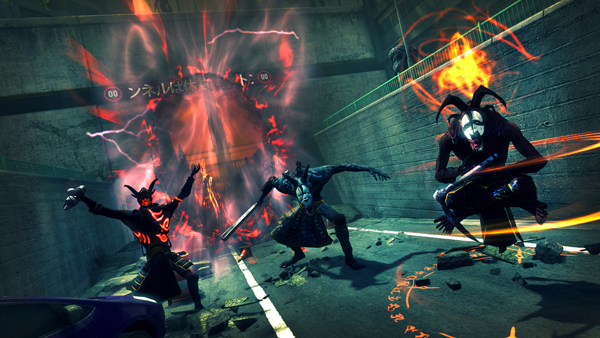 You can see the original posting here:
Tagged With:
AEGIS
,
AEGIS System
,
anniversary
,
Guardians of Gaia
,
Sidestories: Love and Loathing
,
The Cracked Noh Mask
,
The Secret World Anniversary
,
The Secret World Issue #10
,
The Secret World Sidestories
,
The Secret World The Cracked Noh Mask
,
The Secret World Tokyo Update
,
TSW AEGIS System
,
TSW anniversary
,
TSW Anniversary 2014
,
TSW Event
,
TSW Issue #10
,
TSW Producers Letter
,
TSW Sidestories
,
TSW Story Missions
,
TSW The Cracked Noh Mask
,
TSW Tokyo
,
TSW Tokyo Update