The Secret World: Game Director Letter – June 2014
GAME DIRECTOR LETTER – JUNE 2014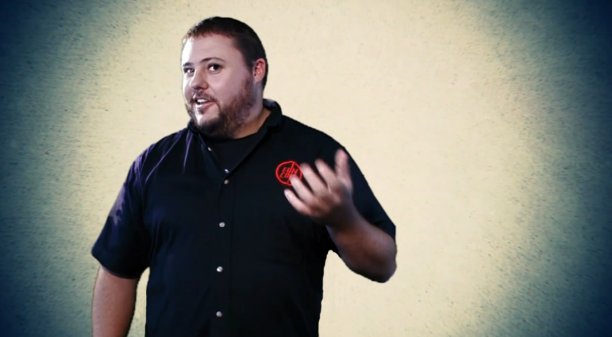 Hi everbody,
Two years old! Huzzah!
Oh sure, I can see Anarchy Online over there shaking its head (AO just turned 13 and all the teenage angst that goes along with that) and Age of Conan is more interested in running around screaming "Blood and Glory!" (six year olds tend to be pretty active), but two years is still a big milestone for our baby, The Secret World.
Pretty soon we'll stop having to use diapers to wipe up the Filth.
Let me just take a moment to say thank you to everybody who has been with us through the ride of the last two years. You've been extremely patient with us and I hope that what we create still moves you, inspires you, teaches you and improves you – just as we are moved, inspired, taught and improved by our community every day.
Our mandate hasn't changed – deliver experiences that you just cannot find anywhere else in the MMO genre.
With all of that said, our anniversary event, the Guardians of Gaia returns – with new loot tables, a new golem in Tokyo and a week of insanity. During the first week of the anniversary, you can benefit from huge boosts in the game – double AP, bonus Bullions, double Aureus of Initiation (now is a great time to get your Tokyo Certification), a 50% increase in White Marks of Venice from PvP and 50% more research XP gained in Tokyo for your AEGIS weapon controllers.
There will be something for everybody, so whether you are a new player or hardened veteran, please join us to celebrate two years of The Secret World!
For the last month, you've been able to get your first taste of Tokyo, the AEGIS system and been able to run the story mission over and over until your heart's content (you asked for it!). You've met a cast of new characters, revisited the very beginning of the game and started digging even deeper into the mysteries of the Tokyo incident.
I'm happy to announce that this week, we are releasing the first of our Tokyo mission packs, titled Sidestories: Love and Loathing. The pack contains a new clothing item: The Cracked Noh Mask as well as five new missions from characters across the playfield.
Brotherly Loathe (Action) – Inbeda asks the player to help the House-in-Exile withstand the assault of the nine houses and settle a personal vendetta at the same time.
Love & Origami (Investigation) – Gozen and Akashi are arguing about a mysterious note and a book of origami left abandoned at a table in the noodle house. Bring your origami skills – this mission is not for the faint of heart!
Killers on the Road (Action) – Gozen sends the players to thin out the ranks of the demons infecting the streets of Kaidan and beyond…
The Right Round (Action) – Kurt asks the player to discover the location of a missing Orochi team carrying experimental weapons for testing.
The Korinto-kai (Action) – Daimon Kiyota isn't about to let a little thing like the apocalypse stop him from running his business.
In addition to the missions and item, Sidestories: Love and Loathing also comes with a Deep Mystery Box. Look for it on the store, this week.

July means a slight break for the dev team, who will be taking some time off to enjoy their summer holidays, before returning to finish up the second mission pack for Tokyo in August.
Beyond that, we're already working on locations and the story mission for Issue #10 as well as the dungeon and raid for Issue #11. The second half of this year is shaping up to be very busy, believe me!
Due to the development break during July, I won't write a Game Director letter during that month (I'll do something else for you guys though) – so we'll talk again in August!
Thanks for listening,
Joel
You can see the original posting here:
Tagged With:
AEGIS
,
AEGIS System
,
anniversary
,
Guardians of Gaia
,
Sidestories: Love and Loathing
,
The Cracked Noh Mask
,
The Secret World Anniversary
,
The Secret World Issue #10
,
The Secret World Sidestories
,
The Secret World The Cracked Noh Mask
,
The Secret World Tokyo Update
,
TSW AEGIS System
,
TSW anniversary
,
TSW Anniversary 2014
,
TSW Event
,
TSW Issue #10
,
TSW Producers Letter
,
TSW Sidestories
,
TSW Story Missions
,
TSW The Cracked Noh Mask
,
TSW Tokyo
,
TSW Tokyo Update